Experts Project Mortgage Rates Will Stabilize
While mortgage rates continue to fluctuate due to ongoing inflationary pressures and economic uncertainty, experts project they'll start to stabilize in the months ahead. According to the latest projections, mortgage rates are expected to hover in the low to mid 5% range initially and potentially dip into the high 4% range by later next year.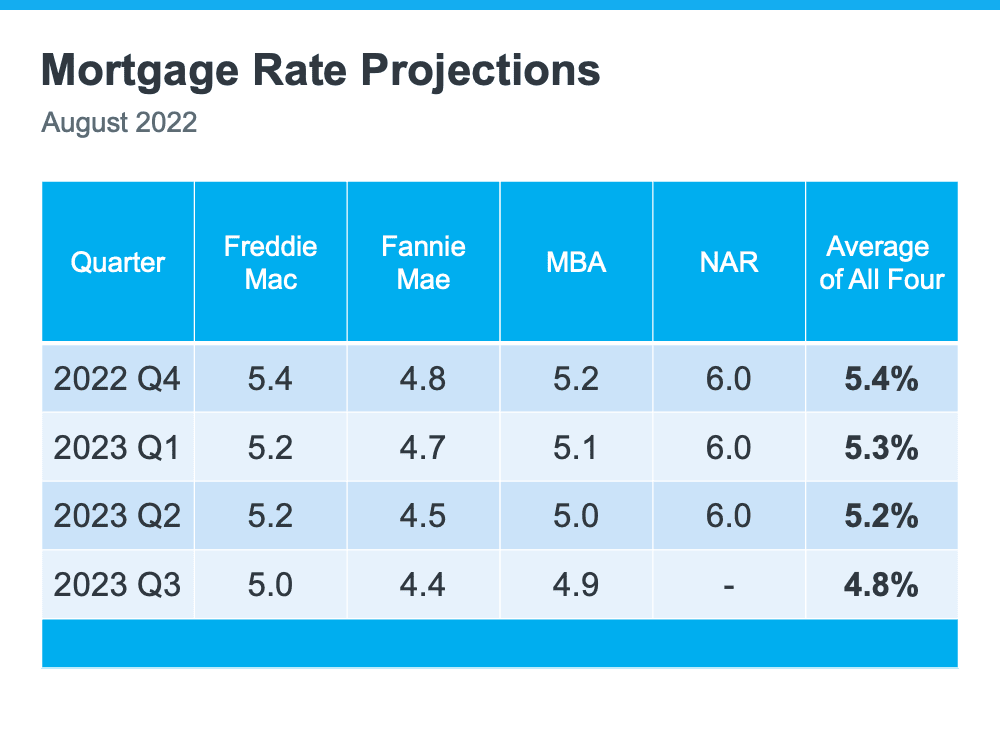 The stabilization of mortgage rates could bring buyers some welcome relief. So far this year, mortgage rates have climbed over two percentage points due to the Federal Reserve's response to inflation, making buying a home more expensive. The unknowns of the rise in rates will keep some prospective buyers on the sidelines. But now that experts say mortgage rates should stabilize, this gives buyers more clarity about what they think the future holds, which may help them feel more confident about their decision to buy a home.