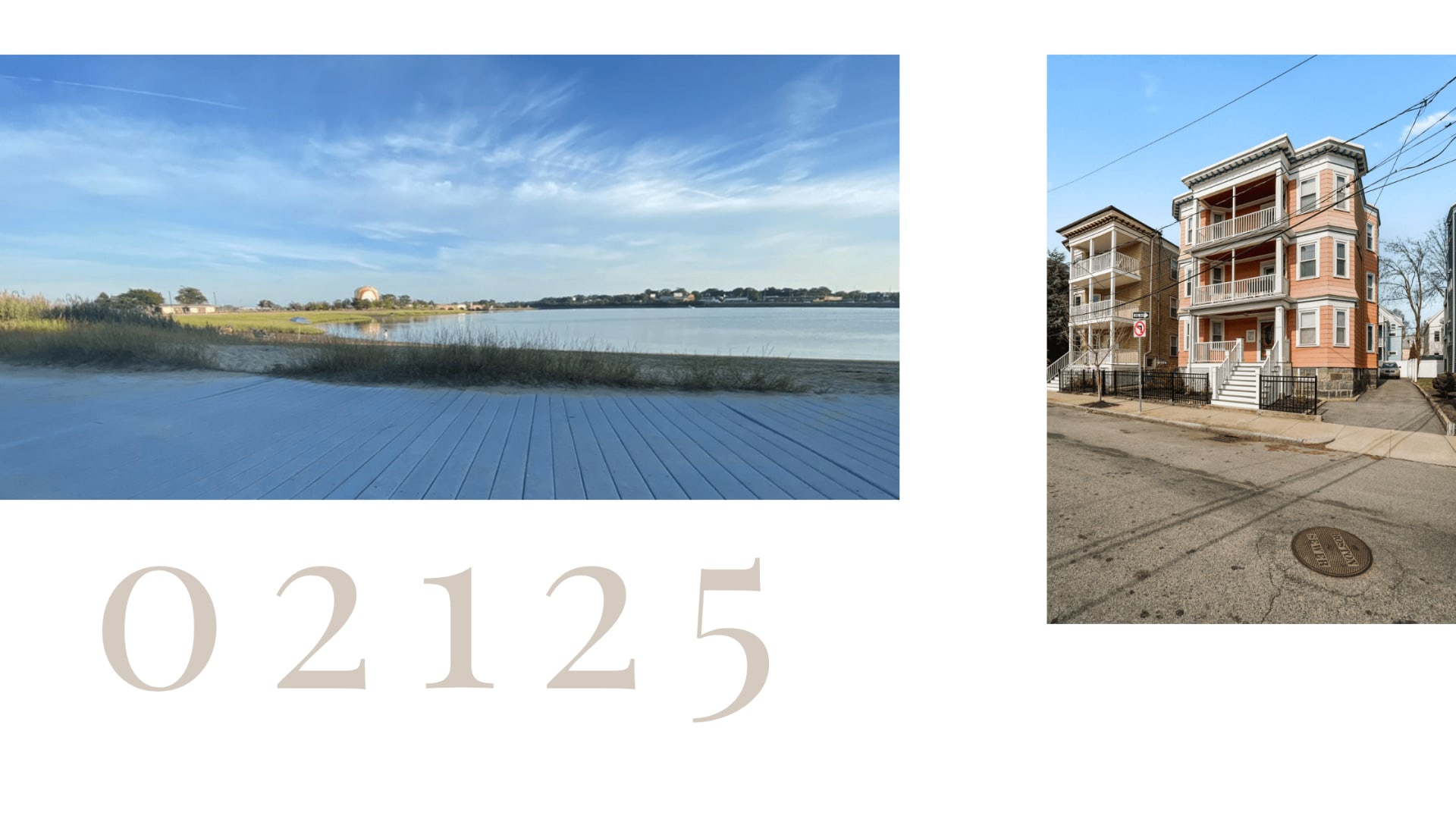 02125 is a melting pot with many experiences to be had - an area where a person can live "over the bridge" in a restored Victorian home, walk up the road for a banh mi, hop the bus or red line to catch your bio-chem exam at UMASS Boston, then end the day with a sunset sail out of Savin Hill or Dorchester yacht clubs - all in the same zip code. Follow along for some more insights into this dynamic area of Boston.
02125 is home to three of what Eater Boston calls, "The 38 Essential Restaurants in Boston." You've got Vietnamese at Banh Mi Ba Le, Caribbean at Singh's Roti Shop, and Dominican food at Merengue Restaurant. We can't forget the little wedge of a neighborhood between Dorchester Ave, Boston St, and Columbia Rd - The Polish Triangle. With an incredible Eastern European deli scene, this area is a lesser known breadbasket of culinary delights. Check out DJ's Deli, Cafe Polonia, Sugar Bowl Ice Cream & Coffee, and 224Boston.
Boston Eater's Guide to the Polish Triangle
The architecture of the area varies. The Blake House, built ca. 1648, can be found in Richardson Park on Columbia Road - a well preserved reminder that this area was an early colonial settlement. Wealthy landowners began selling off parcels of land in the mid to late 1800s, owing to the many Victorian style homes we see today. These estates were created in what was then, a bedroom community of Boston - a place for the wealthy to escape the congestion of the city. Grand homes were built in proximity to the new train line running through Dorchester (JFK UMass, Savin Hill, and Fields Corner stops as we know them today) and offered easy access to Boston. A second wave of construction came along in the late 19th and early 20th centuries as trolley lines were beginning to be built. This is when the 2 and 3 family homes began being built throughout Dorchester. The aptly named "Triple Decker" offers excellent square footage fit for individuals and families alike. The residential neighborhood of Jones Hill, has a well maintained mix of Victorian, 2-family, and Triple Decker style homes, exemplifying the gradual development of the area in conjunction with the transportation system. Due to its hilltop location, Jones Hill was and remains to be a desired location.
Outside in the neighborhoods, there are many new improvements to enjoy. The convenience of having South Bay shopping center just down the road has added to the appeal of the area. The Downer Ave playground is now open for fun! The new park features a children's play area, sports area, fitness station, dog recreation area, accessible tables, and amphitheater and lawn space. McConnell Park, right on the water, is undergoing a comprehensive renovation and is set to include off-street parking, a playground, multi-use and ball fields, a batting cage, amphitheater, and beach access! Details on the project are linked below:
Parks and Rec - McConnell Playground
Fun Facts:
Savin Hill is named after the Savin Tree which grew abundantly in the area
Dorchester had the first public school in America - the Mather School, founded in 1639
Savin Hill was listed on the National Register of Historic Places in 2003
Pączki is the word for a Polish Donut - find them at DJ's European Market and Deli on Boston St